MEMBERSHIP TYPE
Become a member
GHACMA trains NAFAG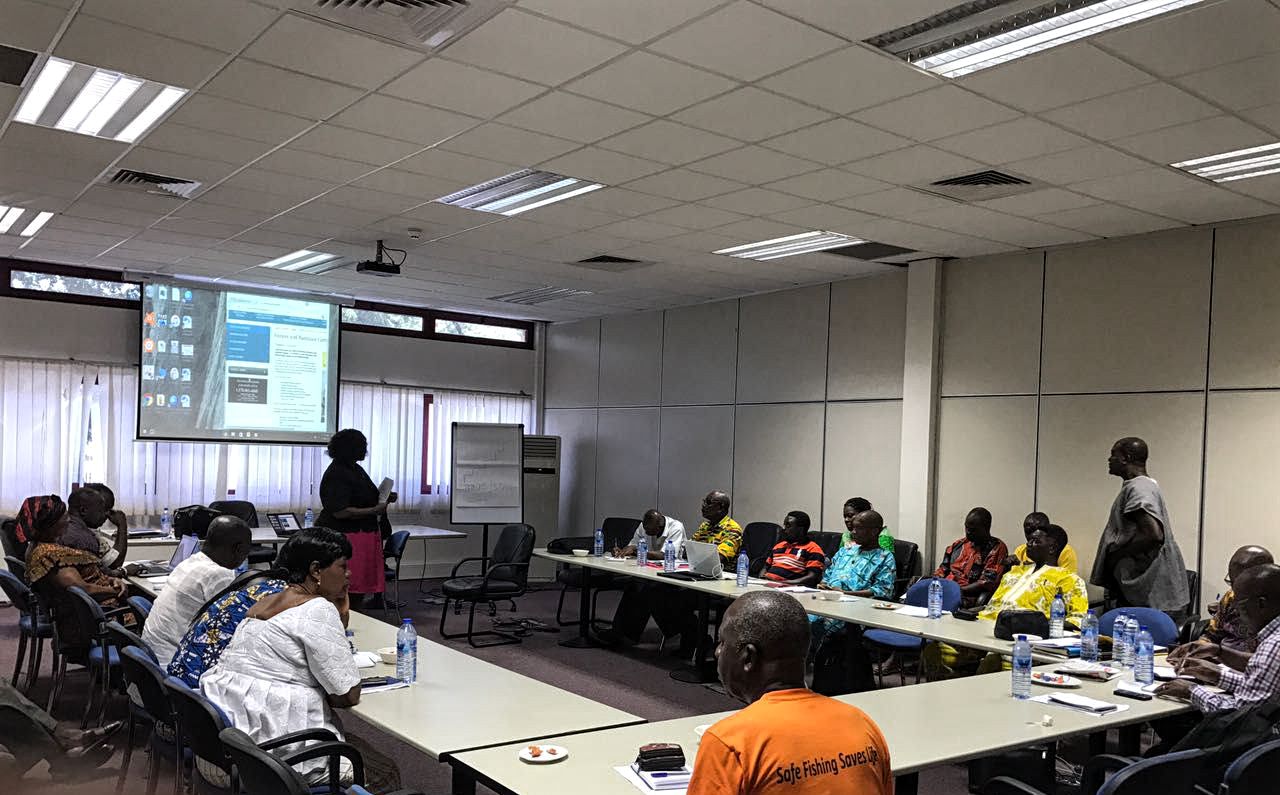 On Monday 13th March 2017, GHACMA organized a 5-Day skills-based training on Conflict Management & Alternative Dispute Resolution [ADR] For National Fisheries Association of Ghana (NAFAG)
The training was held at Ghana-India Kofi Annan Centre of Excellence in ICT Near Parliament House, Accra and was attended by 41 traineese.
By the end of the training, the participants were able to:
Identify the nature and dynamics of conflicts and its resolution
Understand the concepts and efficacy of Alternative Dispute Resolution mechanisms
Acquire the necessary skills required to facilitate a negotiation process to achieve effective mediation
Appreciate the technicalities involved in the mediation process
Apply the professional ethical standards required by mediators when mediating
Acquire the skills needed to properly draft mediation and settlement agreements
Enhance their role as Leaders in mediating disputes
Differentiate between mediation and arbitration processes.
At the end of the training program on Friday 17th March, each trainee was given a certificate of participation.
Mr Justice Emile Short, the president of GHACMA climaxed the training program with heartwarming encouragement that the trainees apply the knowledge from the 5-day event and to benefit themselves and the nation at large.
RESOURCE PERSONS/FACILITATORS
↠ Prof. Kofi Quashigah, was both Dean of the School of Law, University of Ghana, Legon and President of GHACMA until 2016
↠ Dr. Enyonam Kudonoo, Lecturer Ashesi University College, Brekuso, E/R & Vice President of GHACMA
↠ Ms. Georgette Francois, Senior Legal Practitioner/ADR Consultant & a former Vice President of GHACMA
↠ Martin C. Nwosu, Esq. Private Legal/ADR Practitioner, Lecturer – Ghana School of Law & General Secretary of GHACMA
Quick links search...

---